Real Estate Broker? For Sale By Owner?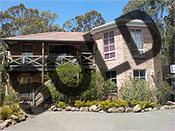 A professional web presence is all it takes to "wow" a customer. Your web site will make a positive or negative impression to your visitor within 5 seconds.
Time and time again we see individuals attempt to design their own web site, which in the end has "amateur" written all over it. In addition to making their image and brand look "amateurish", they have wasted their own time by not focusing on their personal expertise, which can lead to a loss of sales.
What's included?
Your own custom designed web site for each property listing. We DO NOT use canned templates.

Your own domain name (for example --> www.119wilson.com) It's easy to remember!

Web Site hosting for 12 months*.

Web Site Statistics (number of visitors, how they found your web site, plus much more)

Your own custom rider showcasing the property's web site address.

Up to 2 hours of updates. Simply email our help desk and your changes will be taken care of.
We remove doubt and handle all of your web site needs from the first day your web site goes live until the property sells... allowing you to SELL and SHOW homes and not get bogged down building and maintaining web sites!
Contact us today to get started!
*Chances are your property will sell within 12 months. If it doesn't, you can renew the listing for a nominal fee for an additional 12 months.